Bhuj is the gateway to Great Rann of Kutch. Most people head directly to Rann of Kutch with a short lunch stop over in Bhuj.
1. Visit to Prag Mahal and Aaina Mahal
These Mahals give a peek into the erstwile life style of the Jadeja Kings who ruled Kutch. These structures are still recovering from the damage inflicted during the earthquake but are still worthy of a visit.
2. Hamirsar Lake
The lake can be seen from the top of Prag Mahal. It is in a very sad state with muddy waters and dried up from the corners.
3. Kutch Museum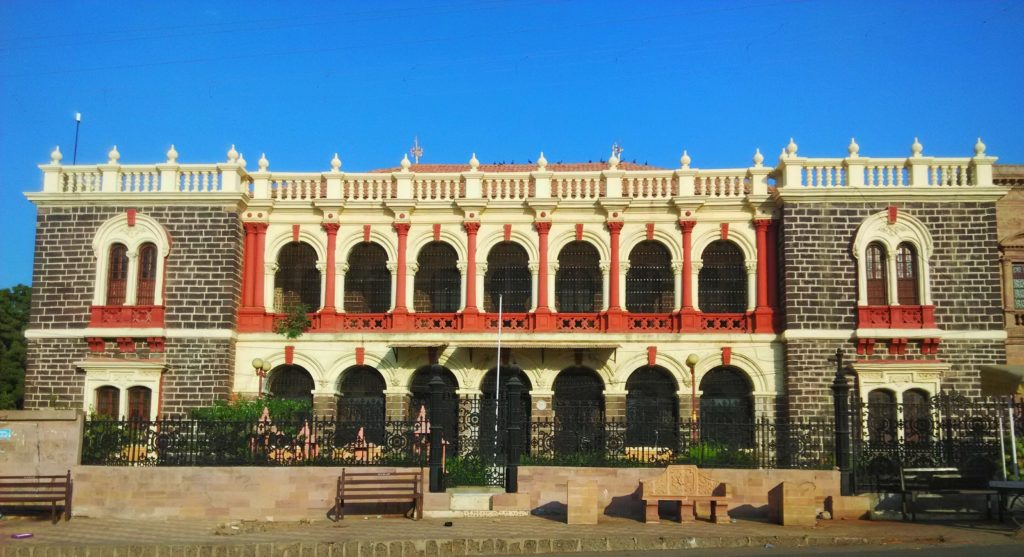 Kutch Museum located next to Hamirsar Lake is the oldest museum in Gujarat.
4. Swaminarayan Temple
The original Swaminarayan Temple where Swaminarayan had installed the idols himself built around 1822 was destroyed during the Bhuj Earthquake in 2001.
5. Shopping
Bhuj has some interesting shopping options. Shroff Bazar is the place to visit to pick up local block printing stuff and also other knick knacks.
Courtesy:
www.onacheaptrip.com
www.visittnt.com
www.tripadvisor.in